So, I've watched all of the Dan Brown movies before watching this. I rather like The Da Vinci Code. I felt the acting was on point, enjoyed the mystery, even if there were a few contrived points. It probably comes from an absolute love and fascination with history. In addition a passion to ask the question, "What if?" These types of stories that are just a touch off the history, just a touch off the real thing that they create a fully enriched and believable mythology are fascinating to me. The mystery presented there was small(ish), and self-contained which allowed it to work as well as it did. The consequences were interesting, but at a specific scale that was relatable to the audience. History and Religion intertwined.
Then came Angels & Demons. Physics and Religion.  The mystery was curious, and while my love for physics and the sciences there is not nearly as strong as my love of history, it was engaging. Then the third act came along and left me feeling generally annoyed. A lot of goodwill for the movie was lost in short order and while again it was well made, it was annoying and too convoluted. While my memory can recall most of DVC pretty accurately, I can maybe recall 50% of Angels & Demons. It was an "ok" after a solid opening.
Now we have Inferno.
The question remains did I get stuck in the Inferno, Purgatorio, or Paradiso watching this?
First, let me say I have a early 1900's print of The Divine Comedy in my library, so again I say History geek. Not that it comes into play much in this screenplay. In short, its a mess.  I cannot speak for Dan Brown's novel, but David Koepp (Mission: Impossible, Jurassic Park, War of the Worlds) either was faithful and the novel is a mess, attempted to salvage it and failed, or took something good and gave it anxiety. Now, looking at his filmography he tends to work with pretty decent directors and the films themselves generally are well received. But there have been flaws since 2002. Secret Window, then in 2005 War of the Worlds, 2008 Indiana Jones and the Kingdom of the Crystal Skull, he did work on Angels & Demons as well. I am not sure what is going on here, but…this movie is a bloody mess.
The narrative is hard to follow and the parts that should be interesting are glossed over with such a wide brush I could paint the deck of the USS Enterprise with a single stroke. It takes a normal man who at least in the first movie was relatable. Now he is immediately thrust into the story of a super spy better fitting a Mission Impossible or Bourne movie without the physicality of either.  Every line is said, but they are just small quick beats that serve little point beyond getting to the next in something that is too large and ultimately meaningless.
I've been seeing a lot about risk show up in Superhero reviews. There are no risks. The dangers are too big to comprehend, thus you do not care. Ultron is going to destroy the world in some vague plan. Loki destroy the world, but to no particular real end.  The villain of Suicide Squad, destroy the world for reasons in some vague way. The stakes are TOO high. Too much. Constantly too much. This time, the trailers tell us we are at threat from something that will somehow wipe out only half of every living human. I admit my biochemistry and virology game are a bit weak, not really studied in over 20 years aside from a few journals reviewed from time to time and keeping an eye on the newest advances in medical science. That said, the science begs the incredulous here. A pathogen that will only take half the population because reasons? A race against the clock to stop it or the world dies in some vague way. It's too big to care about or buy into. Unless…..
Unless you have the directorial fortitude to make the 12 Monkeys, Planet of the Apes, or 28 Days Later call; which would surprise everyone. The mystery and the race have no weight because we all know this isn't going to happen. The first movie it's about uncovering the Grail, something big but stays personal and the ramifications to the world are mostly philosophical in nature. Angels & Demons….would affect a single religion and how it affects the world, but in this day and age we see that even the faithful will turn against the faith if a message is sent they don't agree with. It's still a personal, theological, and philosophical outcome; but also was the first to have a McGuffin level body count on failure. This, from the trailer alone is a 4 billion people body count on failure. A failure you know won't happen. So why care?
That is not the directors only failing here. The opening credits tried to mimic things like 12 Monkeys or I Am Legend, and other staccato style openings with dialogue that has no context to us at this opening. After that we begin in media res; in the hopes that we will dive right in and be brought along on the confusing journey of Dr. Robert Langdon. The trick to bring us along? Just tell the story. Let Hanks act. You do not need to cut every 2 to 4 seconds. You don't need to blur the camera or lens flare it or wobble it to make us realize he's confused. The man can act, at least based on 5 Oscar nominations and 2  wins of the golden statue. We don't need camera tricks.
I really need to go to the story about Marathon Man, with Dustin Hoffman and Sir Laurence Olivier
During the filming of "Marathon Man," Dustin Hoffman was supposed to play a man who had been up all night. And method actor that he is, he spent the night before shooting the scene awake. When he arrived on the set, his co-star Laurence Olivier asked why he looked so tired. Hoffman explained his approach. Olivier paused and then said, "Try acting, dear boy . . . It's much easier."
Director Ron Howard just out and out fails this movie. Let your bloody actors act. If you want to keep a mystery don't focus on things that most audiences these days will pick up on. Don't go to generic footage with bad CGI to show a plague scene. Interspersing so called Hallucinations of a battle just breaks the moment rather than enhances it. I really want to keep railing on the bad directing here, but the list would go on too long and I would need to have spoilers.
The final word on the directing is cutting the shot after no longer than 4 seconds the entire movie is a horrible way to make a film. It was noticeable, in such an excruciating way the guy next to me started counting along with me, even though I was just using my fingers. Just stop. Long takes are Ok.
*grumble* I didn't expect this review to be this long.
Acting? Hanks sleep walks through the role, trying his best to play someone who has brain trauma. He's uninvested the entire movie and has absolutely no chemistry with anyone at all, even himself. He doesn't even manage chemistry with his suit. There are three bright spots however, Omar Sy (Bishop in X-Men Days of Future Past)  as a WHO operative on the trail of the plague. He is in the top three most memorable characters and enjoyable to watch, even if you see it all coming a mile a way since the movie opening (and trailer) spoils him. I finally have a line on Felicity Jones, having only seen her in Amazing Spider Man 2 as Felicia – which as I recall her being a bright spot in the movie. I am now looking very forward to her in a more action oriented role in Rogue One this December.  She does everything she can to elevate the poor material she was given and directed on. I can't say she always succeeds, but I lay that on Howard not her performance.  Side note, I think she would make a great companion on Dr. Who. The brightest star goes to Irrfan Khan (Jurassic World, Life of Pi). He made me smile and laugh a few times (intentionally!!). It was needed. The man exuded charisma on screen and was so just casual and easy going that I wanted to watch a movie about him. Yet another failing on the material and director that a third string character (not actor) is so much more interesting than your main.
TL;DR?
This marks one of my larger reviews coming in at almost 1500 words at this point.
I didn't expect to go off on such a rant above, but dear powers that be this movie fails on so many basic levels that I needed to use this gif.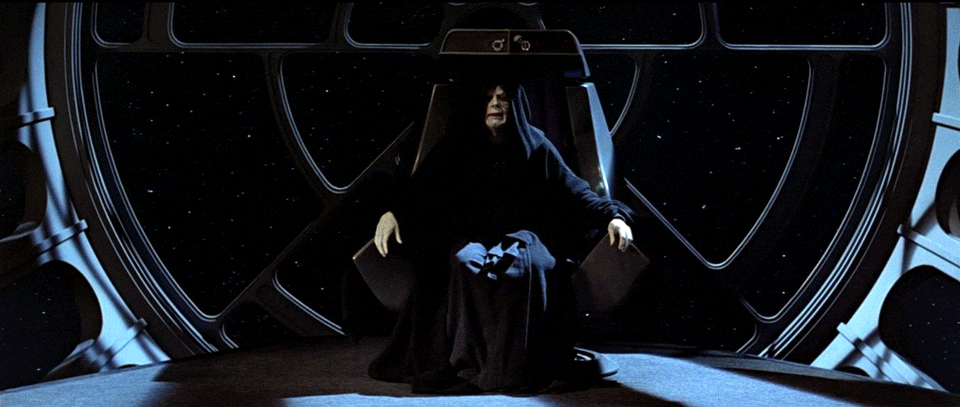 While not an abomination like Die Hard 5 or other movies, this one is just such a remarkable disappointment. It is a dismal failure in my opinion on the career of Ron Howard and Tom Hanks. It isn't deserving of hate, but instead pity. Sadly that pity means I think it needs the Old Yeller treatment and to be never spoken of again. I come here to not praise this movie, but to bury it.
Should you see it?
I wish I hadn't. So no.
Will you buy it?
Honestly I am hoping it bombs enough that the studio decides against putting it on BluRay. We should never speak of this again remember?
Is it really THAT bad?
Probably not, but unlike some movies which I can ignore the flaws for a greater narrative, performance, or filming technique there's not enough good here to allow me to ignore the flaws.
Ok, so let's talk Dr. Strange!
Let's…not today. I would not be kind. Look for something on next weeks release soon though.